Every Fourth of July event in Oklahoma
I love fireworks. I love them. It's kind of ridiculous. I always make fun of my mom when she shouts, "Ohhh! Ahhhh!" every 12 seconds, but that's going to be me in 35 years, people. I try to cram in as many public shows as possible during the Fourth of July season. One day isn't enough. So I'm starting an official campaign to celebrate the rest of the holidays during the beginning of July. Let's stretch this opportunity out as long as possible. I start tomorrow!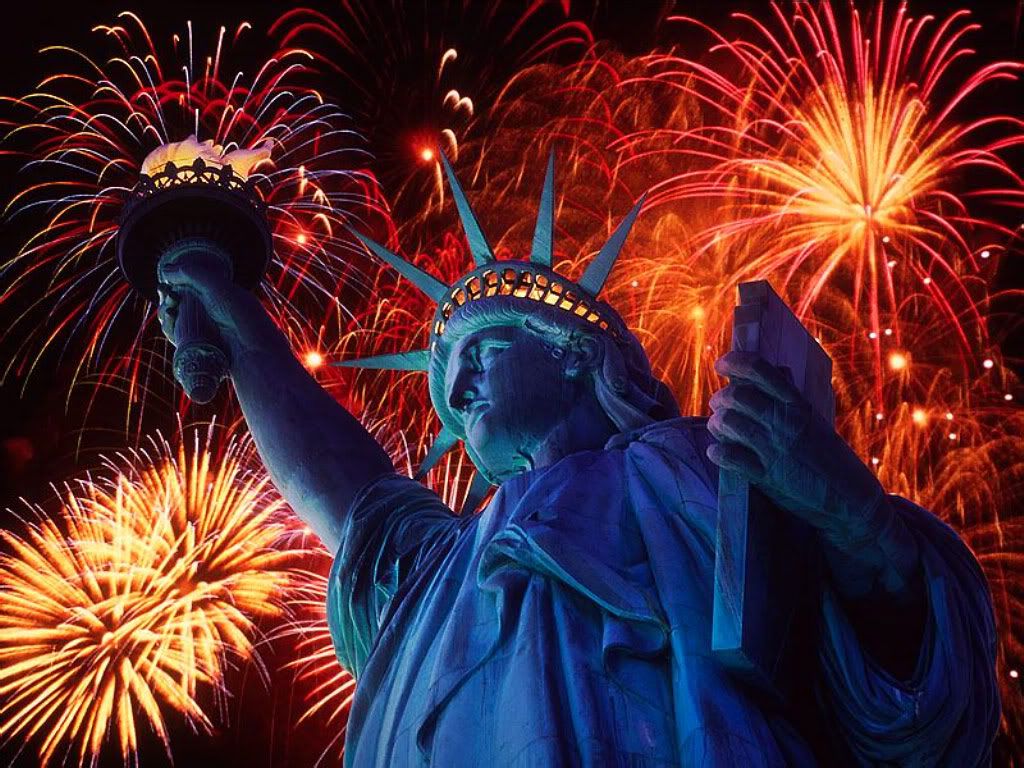 But just in case you want to see fireworks for, you know, the Fourth of July, here are a bunch of good places you can go. This is pretty darn near everything happening this weekend in Oklahoma, including plenty of non-Indepdence Day things for those of you who still wish we were part of the Commonwealth. Find out more on www.wimgo.com.
A
4th of July Celebration, Altus , July 4
Honor America Day, Anadarko, July 4
4th of July Fireworks Show, Ardmore , July 4
B
Old Fashioned Independence Day Celebration, Blackwell, July 4
Fourth of July Blowout, Braggs, July 1 – July 4
C
Kiowa Gourd Clan Celebration, Carnegie, July 2 – July 4
Family Fourth of July, Cherokee, July 4
Coalgate Independence Day Celebration, Coalgate, July 4
D
Grand Lake Fireworks, Disney, July 2
Summer Oil Patch Festival, Drumright, July 4
E
LibertyFest, Edmond , June 25 – July 4
LibertyFest Concert in the Park, June 30
LibertyFest Parade, Edmond , July 4
LibertyFest Parkfest and Fireworks, Edmond , July 4
Fireworks Display, Elk City , July 4
4th of July Fireworks Spectacular, Eufaula, July 3
F
Fourth at the Fort, Fort Gibson, July 4
G
Fireworks Extravaganza, Gore, July 4
Arts, Crafts, Music and Cajun Festival, Grove, July 2
Grove Quilt Show, Grove, July 2 – July 4
H
Hartshorne Round-Up Club Rodeo, Hartshorne, June 30 – July 2
Independence Day Celebration, Henryetta, July 2
J
Huckleberry Festival, Jay, July 2
Jay's Fireworks Display, Jay, July 4
K
Duck Creek Fireworks, Ketchum, July 3
Free Patriotic Quilt Show at Kingfisher's Stars and Stripes Celebration, Kingfisher, July 4
M
Old-Fashioned Independence Day Celebration, Marlow, July 4
Stars and Stripes Funfest, McAlester , July 4
Blackberry Festival, McLoud, July 1 – July 2
4th of July Fireworks Celebration, Miami , June 30
Midwest Twilight Concert Series, Midwest City , June 30
Art in the Park: A Celebration in the Heartland, Moore , July 3 – July 4
N
Independence Day Wild Turkey Fest, Nowata, July 4
O
Prix de West Invitational Art Exhibition, Oklahoma City , June 26 – July 4
National Reining Horse Derby , Oklahoma City, June 27 – July 2
First Friday Gallery Walk, Oklahoma City , July 1
OKC Redhawks vs. Iowa , Oklahoma City , July 4
P
Summer Performance: Legends at Dusk, Park Hill, July 2
Watermelon Seed Spittin' World Championship, Pauls Valley , July 4
Fireworks Extravaganza and 4th of July Celebration, Pauls Valley , July 4
Freedom Celebration Parade, Pawhuska, July 4
July 4th Games, Pawnee, July 4
Ponca City Fly-In, Ponca City , July 2
Celebrate America, Poteau, July 4
Freedom Fest Fireworks, Ponca City, July 4
S
FireLake Grand Fireworks Spectacular, Shawnee , July 4
JR's Firework Display, Shidler, July 4
Boomer Blast, Stillwater , July 4
T
Old Fashioned 4th of July Festival and Parade, Tishomingo, July 4
4th of July Fireworks Display, Tishomingo, July 4
Boom in the Valley Fireworks Spectacular, Talihina, July 1
Tulsa Drillers vs. Corpus Christi , Tulsa , June 30 – July 2
Tulsa Drillers vs. San Antonio , Tulsa , July 3 – July 5
Tulsa Shock vs. Minnesota , Tulsa , June 30
National Championship Appaloosa Show and World Championship Youth Show, Tulsa , July 4 – July 16
Tulsa FreedomFest, Tulsa , July 4
V
July 4th Fireworks Celebration, Vian, July 4
W
4th of July Jubilee, Waynoka, July 4
Y
Freedom Fest – Yukon 's Tribute to Veterans, Yukon , July 3
Comments