See sea turtles
---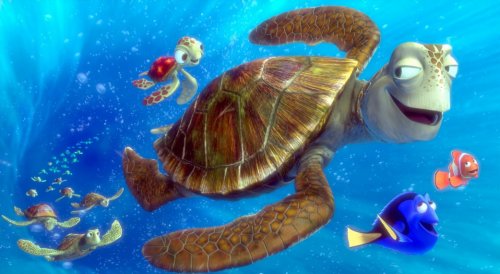 Here's some info about an exciting event coming up at the Oklahoma Aquarium:
The Oklahoma Aquarium is excited to mark two major developments Thursday, March 10th at 5:30 p.m. First, Aquarium supporters will turn shovels of dirt to mark the official groundbreaking for the Sea Turtle Experience, a new exhibit to house two loggerhead sea turtles and compatible sharks and other fish. The groundbreaking will be immediately followed by a ribbon cutting to open the Oklahoma Aquarium Event Center. The new flexible space is a renovation of the previous fishing tackle museum, and will be rentable for meetings, luncheons, classes, birthday parties and after-hours gatherings. The more than 2,000 square feet can be configured into one, two or three rooms seating more than 200 people depending on the table set up. All three rooms are fully furnished with audio/visual equipment and can be serviced by the Aquarium's catering department from breakfast to dinner.

The Sea Turtle Experience will provide a permanent home for two sea turtles, which have been housed behind-the-scenes at the Aquarium since 2004. The exhibit will include an addition to the existing building, on the west side of the Marvels and Mysteries Gallery, with a 65,000 gallon tank, three viewing levels and a feed presentation platform. The presentation area will allow biologists to provide educational information about sea turtles and their threatened and endangered status. Construction is expected to take between 18 and 24 months. Fundraising efforts will continue during the build to raise the remainder of the $1.6 to $2 million needed. Nearly $1 million has been raised to date.
---
---