Drew Barrymore's beauty line at Walmart
---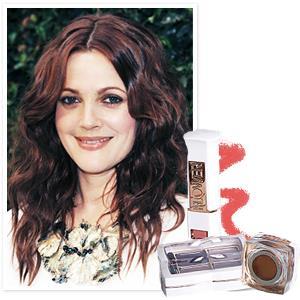 Actress Drew Barrymore is showing Walmart a little love. And the chain is hoping you will, too.
Barrymore has created a makeup brand named Flower and it's available exclusively at Walmart. If it's not in stores already, it will be in a few days. Prices range from $4.98 to $13.98, including a BB cream.
"I don't want to sit there and hope it works out. I want to be in the middle, in the mix, making sure it works out," Drew told Women's Wear Daily.
The collaboration with Drew isn't the only beauty news from Walmart. The retailer quietly launched BeautyScoop several months ago, a 12-page glossy magazine produced by Conde Nast. How's that for giving Walmart some beauty credibility?
BeautyScoop launched in July with tips, stories and how-to's. The agreement was for five issues, sold both in store and direct mail to Walmart customers. It's unclear if the magazine will reappear this year. I guess we'll just have to look for it at Walmart when we check out Drew's makeup collection. Meanwhile, take a peek at Beauty Scoop's past issue.
---
---