Refinery.com's 50 fresh beauty buys for spring
---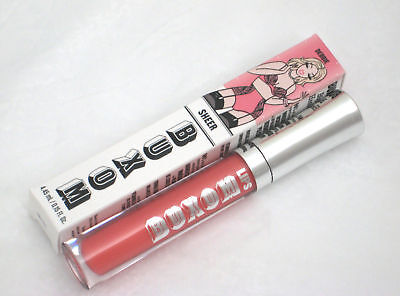 I'm a sucker for beauty lists – best of, award winning, editor favorites. I love these types of lists and read every one to see if I share a common fave or, even better, find a new product to try.
So you can imagine my joy when I came across refinery29.com's Editor's Picks: 50 Fresh Beauty Buys for Spring. Yes, 50 — from drugstore to designer.
I'm eager to try Buxom Big & Healthy Lip Polish in Debbie, a coral pink. I've worn Buxom before, but truthfully, I have so many glosses that even a brand I like sometimes gets overlooked in my stash.
This is what Christie Craft, managing editor for refinery29.com, had to say:
"It might sound crazy, but I swear Buxom's Big & Healthy Lip Polish is like a straight shot of Restylane to the lips, minus the needles and risk of looking like a blowfish. Plus, it's free of all those questionable parabens, sulfates, and GMOs, and conditions your lips, leaving them feeling super-soft and healthy. I have this gloss in a wide spectrum of colors, but Debbie's coy coral hue is perfect for a spring-y, coquettish pout."
And this isn't the first list that has included Sachajuan Volume Powder. Brenna Egan, refinery29.com's Los Angeles editor, said:
"I am so obsessed with this spray powder that I travel everywhere with a canister of it. It serves as both a dry shampoo and root-lifter, but doesn't have the dangerous dehydrating effects that so many other brands I've tried do. The added benefit is that this Swedish line is entirely sulfate-free. Win. Win."
Check all of the 50 products here.
---
---