Did Mariah Yeater Have Justin Bieber's Baby?!?
---
Reports are that Bieber might be a dad… but if this report is true, Yeater should be arrested for her lude behavior with a minor.
The latest issue of Star Magazine alleges that the 17-year made a big mistake with a young woman named Mariah Yeater.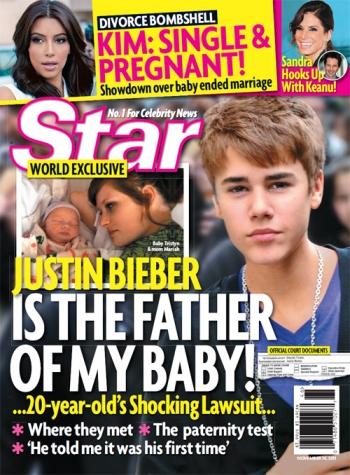 The tabloid reports that Yeater, 20, had sex with Bieber after a concert in Los Angeles last year. She then gave birth to his child three months ago and has filed a paternity lawsuit against the superstar.
In response, Justin's reps have issued the following statement:
"While we haven't yet seen the lawsuit, it's sad that someone would fabricate malicious, defamatory, and demonstrably false claims. We will vigorously pursue all available legal remedies to defend and protect Justin against these allegations."
---
---