Phone hacks, trade-ins and the fall of Instagram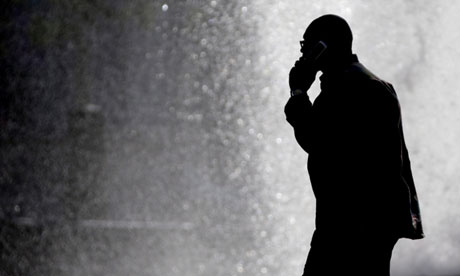 Last week's news was dominated by a leak that the National Security Agency and the Obama administration has been collecting Americans' phone records. On Sunday, The Guardian revealed its source behind the leak.
His name is Edward Snowden, and he was the talk of Twitter Sunday.
The 29-year-old former technical assistant for the CIA told The Guardian that he never had any intention of hiding who he is, but he wanted to wait so the spotlight would be on the issue, instead of him.
"I want it to be about what the U.S. government is doing," Snowden said.
If you haven't read The Guardian's interview with Snowden, you should. But for now, let's take a look at what's next for the NSA whistleblower.
Some say he planned out the leak and interviews with The Guardian and The Washington Post but failed to map out other plans after the stories ran. Reuters reports Snowden checked out at noon Monday from his luxurious hotel in Hong Kong.
If he is charged on criminal counts as many lawmakers and officials expect, the focus will turn to extradition. The U.S. has an extradition treaty with Hong Kong that was signed in 1996, Reuters reports.
Snowden could also try to stay in Hong Kong by seeking political asylum, according to Reuters.
An online petition with more than 25,000 signatures has also been started, asking President Obama to pardon the whistleblower. While this is a slim chance, it's still a possibility.
Next, let's talk a little more about Vine. I wrote last week that the six-second video sharing app had finally become available on Android.
Since then, Vine surpassed Instagram in user downloads on Google Play . It was the fourth most downloaded application in Google Play, preceded only by Facebook, Candy Crush Saga and Pandora. Instagram was fifth, according to ABC News.
In addition to its downloads, Vine is quickly becoming more popular than the photo-filtering app in the Twitter sphere.
Of course, this isn't a huge surprise since Vine is Twitter's app. But it is interesting to see if Instagram's move in December to prohibit user photos from directly appearing on Twitter is related to Vine's rise in popularity.
Not only can you share Vines that appear on Twitter, but you can also embed them. Four days after the Android release, ABC News reported the video app had garnered 2.86 million shares on Twitter.
On Monday, Apple unveiled details of iOS 7 and new features the software will offer. For those expecting a new iPhone or tablet, it wasn't exactly the most exciting announcement.
But here is some Apple news you can look forward to.
The company is starting an iPhone trade-in program this month aimed at getting users to upgrade to the iPhone 5, according to Bloomberg.
The goal is to offer money for older smartphones and entice customers to upgrade to the latest models. It is also expected to lower the customer's out-of-pocket expense, Bloomberg reports.
So, if you find yourself shelling out cash for every new iPhone model, perhaps it's time to consider a program like this instead of paying hundreds of dollars each time.
Finally, Apple wasn't the only company announcing a new product Monday.
Sony unveiled its PlayStation 4 console and Microsoft announced it will launch Xbox One this November.
For more information on the Xbox One, click here.
Read everything you need to know about the PS4 here.
That's all for today. Have a good week.
Until next time,
Tiffany
Comments