Social Hour: Ridiculous parenting tweets, recovered Snapchats and paperless tickets
It's time for another Social Hour, so let's jump right into the social and mobile news you might have missed last week.
First, Huggies has launched a new product in Brazil to alert parents when their baby needs to be changed.
The new gadget is called TweetPee and has a sensor that attaches to the child's diaper and connects with a smartphone app. According to MediaBistro.com, the Twitter-based alert will send a tweet out to the parent's account when it's changing time.
In the app, you can keep track of the number of diapers you have used and even order more online, MediaBistro reports.
Some concerns are that the sensor might pop off from the diaper and end up in the child's mouth.
Another concern I have is why parents actually need something like this. You can't monitor your child closely enough to know when he or she needs to be changed?
Besides, isn't it a little creepy to receive a tweet about it? What if your friends see it? What are they going to think about your parenting skills?
Right now the device is only available in Brazil, and it's unknown if we'll see a similar gadget available in the U.S. But if we did, would you buy one?
Next, let's talk about Snapchat. The mobile app has been in the news since its launch due to the number of teens who were using it as a "sexting" platform. I bet they now wish they hadn't done that.
A 24-year-old forensics examiner from Utah has discovered that it's possible to pull Snapchat photos from Android phones by downloading data from the device using forensics software and removing a ".NoMedia" file extension that was keeping the photos from being viewed on the device, Forbes reports.
Richard Hickman is the man who came up with the way to extract the files and pass them on to parents, lawyers and even law enforcement officials.
"The actual app is even saving the picture," Hickman told KSL.com. "They claim that it's deleted, and it's not even deleted. It's actually saved on the phone."
Hickman also told the station that he is currently developing the capability to do the same with Snapchat for iPhones.
So, let this be a lesson to all of you who have used the app for something embarrassing or regrettable. These photos still exist and can be found.
Lastly, I want to talk about an initiative to do away with paperless tickets.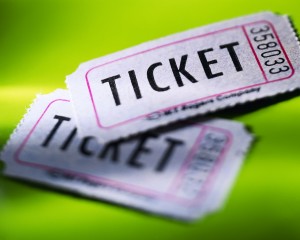 An organization known as Fan Freedom has sprung up in response to the industry's use of paperless tickets, claiming these type of tickets restrict concertgoers' rights.
"Sure, Big Tickets makes 'paperless tickets' sound convenient. But in truth, they're a nightmare for fans," the organization states on its website.
With everything going digital these days, it seems like something like this would make our lives easier, but the group claims it actually prohibits us from giving tickets as gifts or selling them on certain websites.
I stumbled across the group through a BuzzFeed article that pointed out the good old days of being a fan versus what it's like now.
The root of the problem seems to be that admission into a concert hinges on your ID and credit card. If I were to buy tickets for two of my friends, they wouldn't be able to get in without me or my credit card.
If all paperless tickets are like this, then I would have to agree. It's more controlled than it has ever been and could actually deter fans from attending concerts.
Do you remember the days when you had to camp out for tickets instead of pushing the refresh button on your browser? Do you miss the affordable prices?
And most importantly, where do you stand on this issue? Do you like paperless tickets? Are they more convenient for you? Why or why not?
Share your thoughts in the comment section below.
Comments