'Today' shakeups, mobile meters and #TeamVine
Instagram is suiting up and getting in the ring with Vine.
Last week, the photo-sharing app owned by Facebook launched a new video feature that is quite similar to Twitter's Vine app. There are key differences, but the overall concept is the same.
I tested out Instagram video on its release date and found that it was a little buggy and slow to upload and process videos, especially with filters.
Since then, the company has pushed a new upgrade that seems to have solved most of these problems.
As for user-reaction, the immediate argument was whether or not Instagram will replace Vine. Even hashtags with #TeamVine were trending on Twitter after Instagram's announcement. Here's my view: I think it definitely has a stronger platform than Vine with 130 million people using the app every day.
But, I also worry that the 15 seconds allotted for footage is too much time. Right now, Vine only allows six-second loops. Fifteen seconds seems like a long time compared to the short GIF-like videos we're used to seeing.
With that said, I do like the option to add filters, especially knowing that the company created 13 new filters for video users. I also like the Cinema feature, which stabilizes your video. These are both bonus features that are not offered in Vine.
As for being able to browse videos, I do miss scrolling through Instagram and only seeing photos in my timeline.
It's jarring sometimes when I stop on a photo and it starts to move and make a lot of noise. Maybe this just takes time to get used to, but I know when I go to Vine, I can expect to see video.
It might even be worth it for Instagram to make the Play button bigger and position it in the center of the cover photo to clarify that you're looking at a video, not a photo. Just a thought.
In other news, The New York Times is using a new "mobile meter" to limit the amount of content non-subscribing mobile readers can access.
TheNextWeb.com reports the company announced the plans on Thursday, with the new measures set to start on June 27.
"The launch of the mobile meter allows users to choose which articles they want to access across dozens of sections and also provides them with an opportunity to discover content they may not have been expecting to find," Denise Warren, executive vice president, The New York Times Digital Products and Services Group, said. "This change better aligns the app user-experience and the amount of free content available with that of the mobile Web site, as well as the browser experience on NYTimes.com."
Now non-subscribers will only have access to just three stories per day from across all sections of the site, including blogs and slideshows, TheNextWeb.com reports.
Finally, more shakeups are happening at NBC.
The Huffington Post reports "Today" has replaced its longtime director during a lengthy series of changes for he struggling morning show.
Joe Michaels has been the director for "Today" for 18 years and was promoted out of his job last week. He now holds the title of "senior director," according to Deadline.com.
This news comes in the midst of NBC working on major overhauls for the show, including a new set and the replacement of its top producer, Jim Bell, The Post reports.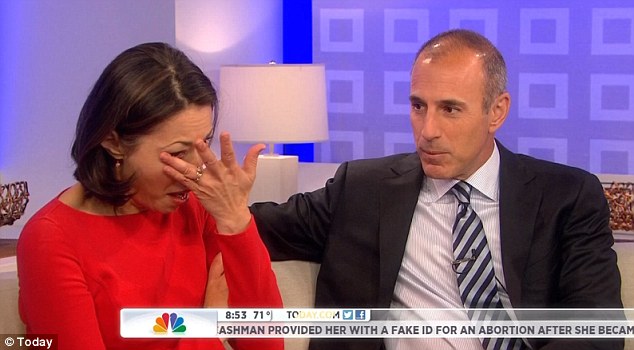 Bell was a main character in New York Times reporter Brian Stelter's book "Top Of The Morning," which hit shelves earlier this year and chronicles the ousting of Ann Curry.
In the book, Stelter details Bell's plan, Operation Bambi, to replace Curry and re-sign co-host Matt Lauer to another contract. According to the book, Bell thought Curry might be to blame for a decline in ratings and sought to carefully replace her to beat ABC's "Good Morning America."
The plan backfired.
The show and network caught a lot of flak over the way the situation was handled, leading Bell to be replaced by two new executives. It also dropped the show to the No. 2 slot, allowing GMA to take over the top spot for the first time in several years.
Deadline.com reports GMA beat the NBC show by 1.6 million viewers last month, which is the largest single-day total viewership spread GMA has had in fast affiliate results over the "Today" show since May 18, 1994.
Will the "Today" show be able to bounce back? I guess we'll have to tune in to see.
That's all for this week.
- Tiffany
Comments