Fun facts: Irish-American Heritage Month
---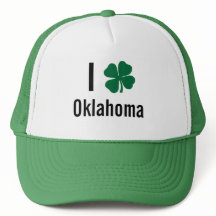 Turns out, March is Irish-American Heritage Month, which makes sense because St. Patrick's Day is just around the corner. Let's celebrate with fun facts from the U.S. Census! And beer.
34.5 million: Number of U.S. residents who claimed Irish ancestry in 2011. This number was more than seven times the population of Ireland itself (4.68 million). Irish was the nation's second most frequently reported ancestry, trailing only German.
150,990: Number of Irish-born naturalized U.S. residents in 2011.
39.3 years old: Median age of U.S. residents who claim Irish ancestry is higher than the U.S. residents median age as a whole (37.3 years).
12.9: Percent of New York state residents who were of Irish ancestry in 2011. This compares with a rate of 11.1 percent for the nation as a whole.
33.3: Percentage of people of Irish ancestry, 25 or older, who had a bachelor's degree or higher. In addition, 92.9 percent of Irish-Americans in this age group had at least a high school diploma. For the nation as a whole, the corresponding rates were 28.5 percent and 85.9 percent, respectively.
$57,319: Median income for households headed by an Irish-American, higher than the $50,502 for all households. In addition, 7.3 percent of families of Irish ancestry were in poverty, lower than the rate of 11.7 percent for all Americans families.
41: Percentage of employed civilian Irish-Americans 16 or older who worked in management, professional and related occupations. Additionally, 25.9 percent worked in sales and office occupations; 16.0 percent in service occupations; 9.3 percent in production, transportation and material moving occupations; and 7.8 percent in construction, extraction, maintenance and repair occupations.
---
---